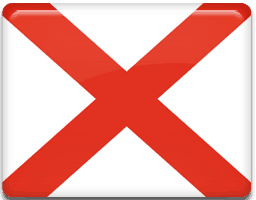 The State of Alabama requires courts to order the installation of an ignition interlock device (IID) for first-time offenders convicted of driving under the influence (DUI) with a blood alcohol level of .15 percent or higher. Subsequent convictions automatically result in IID installation. The offender must install an IID in every vehicle operated and take responsibility for all costs, including installation, maintenance, and removal. The IIDs authorized for use in Alabama require rolling re-tests, where the offender must submit random breath samples while operating the vehicle.
Should the driver fail the re-test, the vehicle's horn will sound and lights will flash until the vehicle is turned off or a passing breath sample is given. In certain situations, a failed rolling re-test will result in a permanent lockout, where the driver is unable to start the vehicle without the assistance of an IID service provider. In those cases, the offender is responsible for all towing and service fees. All IIDs must be installed and serviced by providers that have been certified by the State.
In addition to an IID, DUI offenses are met with the following penalties:
1st offense: up to 1 year in jail, fine, 90-day license suspension
2nd offense: up to 1 year in jail, community service, fine, 1-year license suspension
3rd offense (within 5 years): up to 1 year in jail, fine, 3-year license suspension
4th offense (within 5 years) and up: felony conviction with up to 10 years in jail, fine, 5-year license suspension
Each conviction also carries a $100 fine that goes to the Impaired Drivers Trust Fund.