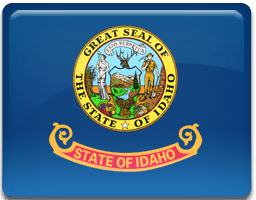 In the State of Idaho, only repeat offenders of the driving under the influence (DUI) laws are required to install an ignition interlock device (IID). An IID must be installed in all vehicles driven by the offender and all costs associated with use of the IID are the offender's responsibility. IIDs must be installed and serviced regularly by state-approved service providers; the courts decide how often service and calibration must occur. Failure to comply with service and calibration requirements will result in a permanent lockout, meaning the vehicle will not start without being towed to an authorized service provider to reset the IID.
The State of Idaho uses IIDs that require rolling re-tests. While the vehicle is in operation, the driver must submit random breath samples. If the driver fails a re-test, the vehicle's horn will blare and lights will flash until a clean breath sample is submitted or the vehicle is turned off. In certain cases, the submitted breath sample may trigger a permanent lockout.
When occurring within ten (10) years of each other, DUI convictions result in the following actions:
2nd conviction – misdemeanor charge, jail time, fine, 1-year driving suspension, IID
3rd conviction – felony charge, jail time, fine, 1 to 5-year driving suspension, IID
Blood alcohol content (BAC) levels above .20 percent are automatic felonies.