In the State of Nebraska an ignition interlock device is now mandatory for all DUI convictions. The IID is installed on the vehicle's dashboard and requires the driver to blow into a sensor to check the driver's breath alcohol concentration. If the alcohol content of an individual's breath is above 0.03, the vehicle will not start. Devices must be installed in any and all vehicles operated by the offender and must remain in the vehicles for the time period specified by the court. Offenders are responsible for any and all costs associated with the IID including installation, calibration, repairs and maintenance. Offenders are responsible for having IIDs periodically inspected by the installer.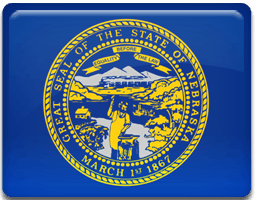 Under Nebraska's Administrative License Revocation Law, law enforcement is authorized to immediately confiscate the driver's license of any person arrested for DUI or any person who refuses the test for alcohol. Drivers who refuse the alcohol test will have their licenses revoked for one year. First time offenders who fail the test will have their licenses revoked for six months and those who have subsequent offenses in a 15-year time period will have their licenses revoked for one year.  Eligible drivers may receive a 15-day temporary license when their regular driver's licenses are confiscated by law enforcement. Drivers have the option to file a petition for an administrative hearing to contest the revocation of their licenses, but doing so makes them ineligible for ignition interlock driving permits (IIP) unless ordered by the court for a DUI-related offense. Drivers whose licenses have been revoked for a third time within a 15-year period must serve at least seven years of the withdrawal period. They may then apply to the DMV for a recommendation to the Board of Pardons requesting that the board reinstate their eligibility for driver's licenses. The Board of Pardons may require the installation of IIDs as part of the reinstatement requirements.
When the mandatory waiting period for license revocation has been served or when the temporary license expires, the offender may be eligible for an IIP. The IIP is required for an offender to operate vehicles that have IIDs installed. These special driving permits allow offenders to drive to and from work, school, substance abuse treatment programs, appointments with probation and parole officers, ignition interlock device service facilities and healthcare facilities to receive ongoing care. No other driving is allowed with an IIP, including the operation of commercial motor vehicles. In order to obtain an IIP, the offender must submit documentation to the DMV in Lincoln. The required documentation will not be accepted at the driver license exam stations. Documentation must include a certified copy of a Nebraska court order and/or probation order and a current certificate of IID installation showing that a Nebraska DMV-approved Ignition Interlock Devices has been installed on every vehicle to be operated by the offender. Offenders must also surrender their current driver's licenses and meet all other applicable reinstatement requirements for any other withdrawal actions on their driving records.
As Nebraska's largest ignition interlock device provider, we will work with you to have your device installed within 48 hours.  We have many convenient locations throughout Nebraska.  We will also work with you to file all of the required legal paperwork.
Our Start Up Packing Includes the Following:
Complete Installation of the Ignition Interlock Device (IID)
1 Month Unit Rental & Monitoring
Training On The Proper Use And Maintenance Of The IID
Notification to  the Nebraska DMV that you are installed
Electrical System Check
24/7/365 Customer Service
Low Monthly Rate
Optional Theft Protection
Additional Resources for the State of Nebraska
IID Restricted Permit and License Info