Short Answer: No. Having anyone else take the test and then have you start driving is considered circumventing the device. Most states have laws that include fines and jail for individuals assisting in the circumvention of an interlock. Additionally, interlocks randomly ask for additional tests while the engine is running.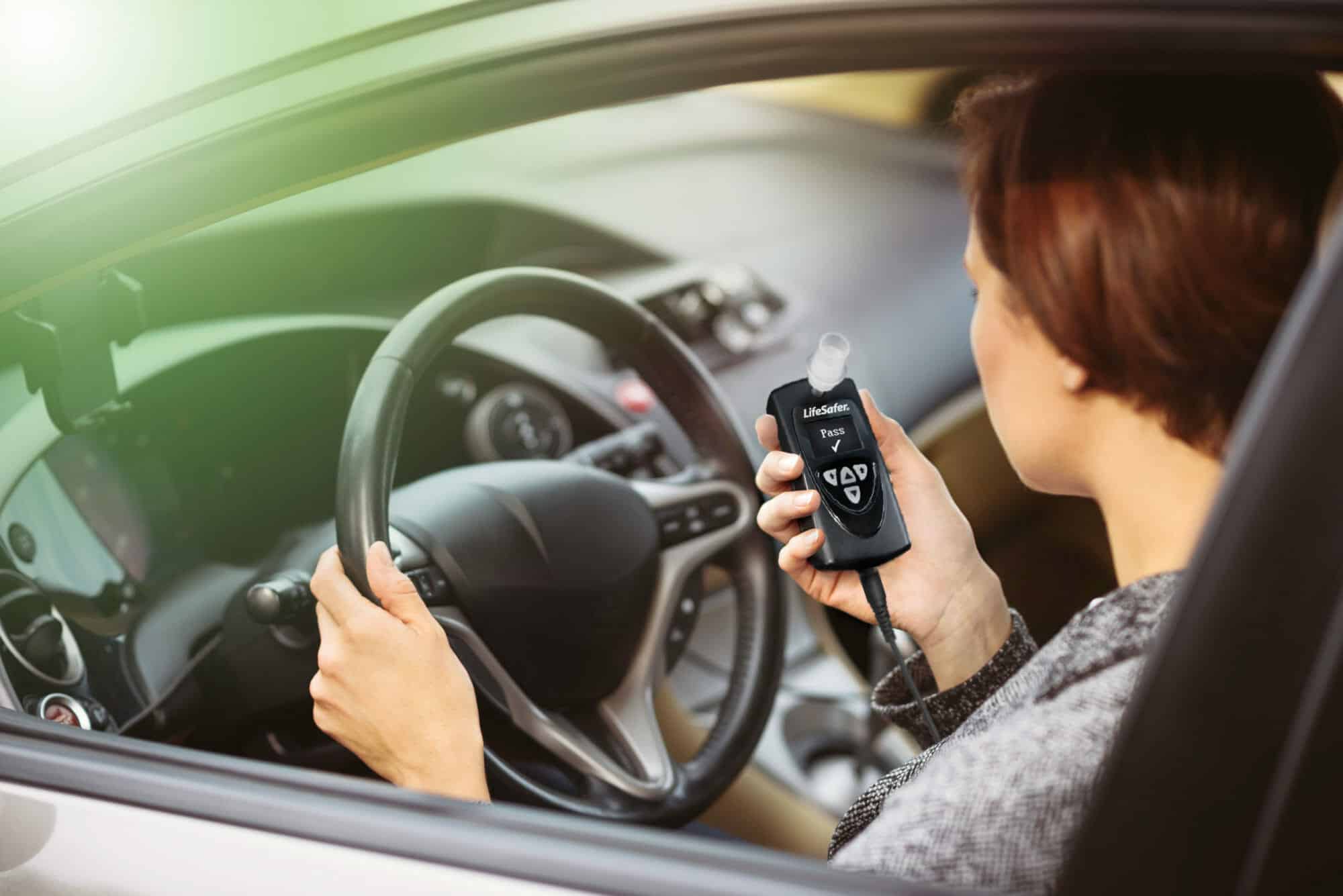 If the retest is not taken or failed, the unit will log a Retest Violation and the alarm horn will honk until the vehicle is turned off. Many states use camera interlocks that take a picture during each test as a measure against this type of circumvention.
Most devices are small.  Really small.   
Engineers design with the customer in mind. The priority is making sure your handset is discreet and comfortable. The LifeSafer L250 model is smaller than most mobile phones. You won't need a clumsy fake cup to disguise our interlock.
Making sure you provide a correct breath sample is essential to the proper functioning of any interlock device. There are helpful videos to support you at home. And you can always call the customer service agents to help you get the hang of it. Plus, no inhale/exhale into a device someone else used. 
Mail-In Programs may be available
Where allowed by state law, there are offer mail-in programs for device monitoring. That saves you time.