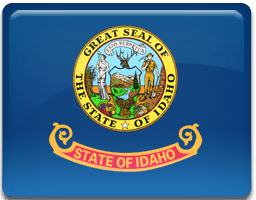 In the State of Idaho, only repeat offenders of the driving under the influence (DUI) laws are required to install an ignition interlock device (IID). An IID must be installed in all vehicles driven by the offender and all costs associated with the use of the IID are the offender's responsibility. IIDs must be installed and serviced regularly by state-approved service providers; the courts decide how often service and calibration must occur. Failure to comply with service and calibration requirements will result in a permanent lockout, meaning the vehicle will not start without being towed to an authorized service provider to reset the IID.
The State of Idaho uses IIDs that require rolling re-tests. While the vehicle is in operation, the driver must submit random breath samples. If the driver fails a re-test, the vehicle's horn will blare and lights will flash until a clean breath sample is submitted or the vehicle is turned off. In certain cases, the submitted breath sample may trigger a permanent lockout.
When occurring within ten (10) years of each other, DUI convictions result in the following actions:
2nd conviction – misdemeanor charge, jail time, fines, 1-year driving suspension, IID
3rd conviction – felony charge, jail time, fines, 1 to 5-year driving suspension, IID
Blood alcohol content (BAC) levels above .20 percent are automatic felonies.
Idaho Ignition Interlock Resources
Check the status of your driver's license online at the Idaho DMV Portal: https://www.accessidaho.org/cas/login?service=https%3A%2F%2F
Pay your reinstatement fees online: https://www.accessidaho.org/itd/driver/reinstatement/index
Single-State Step
Complete a work verification form that identifies your occupation, the days you must drive, and the locations to which you must drive.
Provide a valid certificate of liability insurance or file an SR22 certificate and pay the required fee (you can do both of these online).
Have your ignition interlock device installed.
Every situation and state is unique, please consult with your attorney or your state licensing authority to confirm your requirements and obligations.
The information provided on this website does not, and is not intended to, constitute legal advice; instead, all information, content, and materials available on this site are for general informational purposes only. Information on this website may not constitute the most up-to-date legal or other information. This website contains links to other third-party websites for the convenience of our readers. Links from Ignition Interlock Help to other sites, or from other sites to the Ignition Interlock Help, do not constitute an endorsement by Ignition Interlock Help.