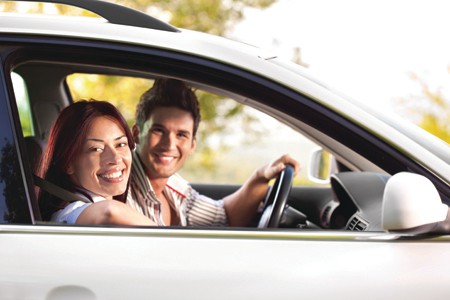 When planning for college in Michigan, there are plenty of considerations that are at the forefront of any hopeful student's mind. The right college or university may have a rigorous application process that will look at various aspects of a student's academic and personal life. Applying for student loans, scholarships or otherwise securing tuition can be a challenge, just as selecting which colleges or universities to apply to in Michigan are decisions any student must face. Through careful planning, however, a college career in Michigan is certainly possible, and will be a rewarding process for any student.
During the application process, Michigan colleges may request a criminal background check and any student must be prepared to explain any violations, including criminal or moving violations. It is not uncommon to see a drunk driving charge, even from an underage driver, or the installation of an ignition interlock device on a vehicle. While these occurrences may not eliminate the possibility of enrolling in a Michigan college or university, any negative background information could affect the chances of being accepted into the learning institution. For instance, at Western Michigan University, nursing, sociology, criminal justice, social work and education colleges and programs require a criminal background check. A student should be prepared to explain a poor driving or criminal record honestly, as any admissions office will also consider the full picture of excellent test scores and grades when determining any student's acceptance into the school.
Michigan does have a wide range of colleges and universities with top programs for students. In fact, in 2013, U.S. News and World Report named six Michigan universities and colleges in its Top 200 Best Colleges & Universities list. These six schools include Michigan State University in East Lansing, University of Michigan in Ann Arbor, Michigan Technological University in Houghton, Western Michigan University in Kalamazoo, Andrews University in Berrien Springs and Central Michigan University in Mount Pleasant. For any student looking for a fantastic college or university, Michigan continues to create a landscape of unbeatable higher learning.