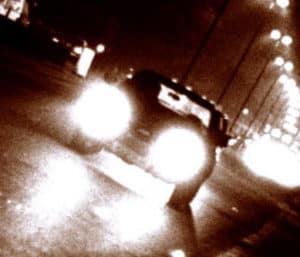 When it comes to drunk driving, we've seen it all. It is safe to say that the easiest way to find and arrest a drunk driver is by observing the driving abilities of others on the road. Drunk drivers may run stop signs or stop lights, run over curbs, or dangerously drive the wrong way down a one-way street. Perhaps the biggest indicator of a drunk driver is someone who is driving much too slowly, or, someone who is well over the speed limit and a clear DUI danger on the roads.
Speeding is a contributing factor in 30 percent of all fatal crashes. Alcohol-related driving fatalities are recorded at a similar rate.
Drinking and driving is a problem across the country, and all states are doing their part to crack down on DUI danger each day. That means stricter laws, ignition interlock requirements, alcohol treatment programs and more. However, all of those efforts cannot prevent a person from driving under the influence and putting others in danger on the road. In one case, a driver claimed to not have even noticed the flashing blue lights as he cruised down the road at 155 MPH. Imagine what other tiny details he might not have been aware of as he sped his way toward certain death.
Speeding, reckless driving, and other traffic violations are often the probable cause needed for law enforcement to pull over a suspect for further investigation. From there, the DUI danger is quickly ascertained, and steps are taken to remove the driver from the roads. Unfortunately, not all DUI drivers are caught before their actions cause harm to others, including death, injury or property damage. A DUI is a problem, no matter what the speedometer registers, and we can all do our part to make the streets safer by simply having a plan for a sober ride when we are drinking.