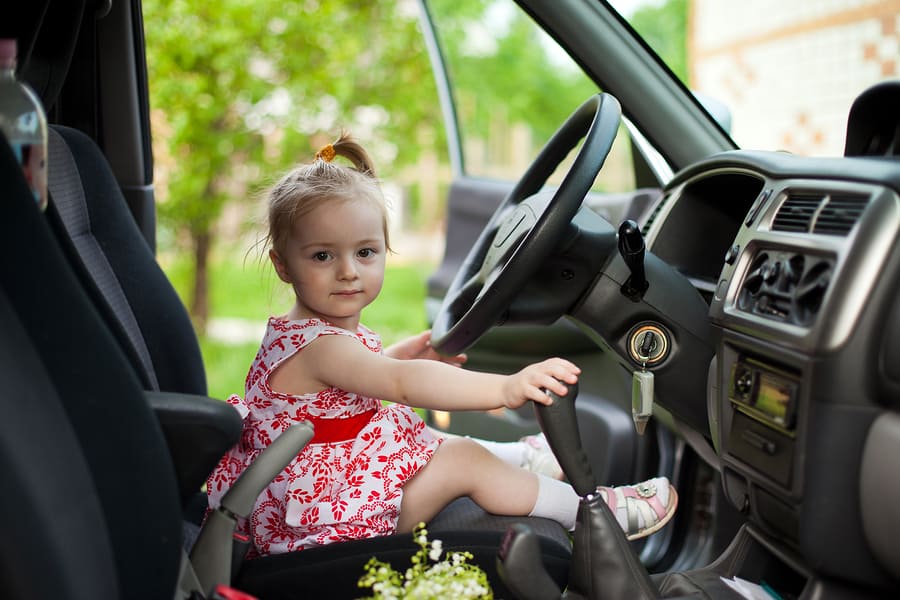 It is a tough job hunting down DWI drivers and law enforcement officers are often unfairly portrayed as the bad guys. We have seen too many conflicting representations of police officers in the news lately, so we share the joy of this toddler who was "pulled over" by law enforcement and tested for a high blood milk concentration by an officer. We assume the toddler's speech may have been slurred or that she may have forgotten her license at home – very similar reasoning behind why we might be tested for a high blood alcohol concentration (BAC) under similar situations.
Toddlers pulled over in streets nationwide are developing an understanding that law enforcement officers exist to keep ourselves and the roads safe. All in good fun, these police officers are concerned about demonstrating the lighter side of their job, while remaining a present force in the community.
It's all good in the 'hood – the toddler learned a powerful lesson about DWI, one that will last a lifetime.
We all know that feeling of dread as the flashing blue lights behind us signal we've done something wrong. Toddlers see the flashing lights of  law enforcement differently than grownups. If we got as excited as a toddler does when seeing those lights… well, we might be questioned about posing a DWI risk on the roads. Being pulled over by law enforcement means that we're in trouble for driving in such a way that is worthy of a "time out". That feeling, combined with stomach-churning anxiety, is only the beginning of a traffic stop… especially if we've been drinking. Then we can look forward to court, community service and even an ignition interlock device. Take a tip from a toddler and only drink non-alcoholic beverages if you'll be driving, and reward yourself with a nap once you get home.
We love our police officers, but we'll just leave the hand clapping to the toddlers and let law enforcement enjoy the unconditional love of our littlest motorists.  It's never too late to teach our toddlers the rules of the road, especially when a DWI is a concern. If you see a tipsy toddler in your neighborhood, call your local law enforcement immediately. She might need a time out from the road!