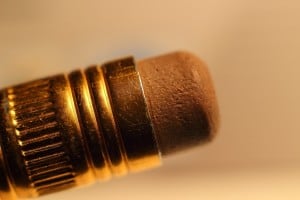 Nobody really knows how a criminal conviction will affect their lives until they're turned down for a job, housing or even voting privileges. Once you've felt the burn of rejection, you're probably ready to do what you have to do to move past your crime – after all, it's been decades since your DUI, and you haven't been in any more trouble since then. Why is your youthful transgression still haunting you, and can you be pardoned for a DUI in Mississippi?
Most people ask for a pardon for felony crimes, not necessarily a misdemeanor DUI charge. In Mississippi, you actually need to be convicted of three DUIs to have a felony charge, which will affect any petition to be pardoned. A pardon is technically only granted for ONE criminal conviction, so a DUI pardon isn't a likely focus of your "record cleaning" efforts.
You could, however, qualify to have a DUI charge expunged from your record. Instead of a pardon, where you still have a criminal charge on your record (with a note that it was forgiven by the "higher ups" in the state), an expungement removes that charge all together.  Qualifying for a DUI expungement requires legal advice, and fulfilling all aspects of your DUI conviction, like using an ignition interlock as ordered by the court, paying your fines and attending classes or treatment programs as required.
One DUI can be excused, especially when nobody was harmed in the process, and states like Mississippi may offer an expungement if you satisfy specific criteria. Instead of a DUI pardon that may not have the same effect, going for the expungement can erase your mistake and help you plan a new life without the restriction of a DUI conviction holding you back from the life you deserve.