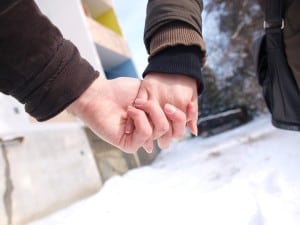 Nobody ever thinks that "happily ever after" could involve a drunk driving conviction and an ignition interlock device. Commitments to life partners are voluntary, and sometimes that does mean you are also committing to their poor judgment. However, most couples coast through their experience with an ignition interlock device, as long as everyone understands the reason for the device and the problem that led to its installation in the first place.
If your spouse has an ignition interlock, keep in mind the following:
You will have to learn how to properly use the device in case you have to drive that vehicle.
Your vehicle may be named by the court to also have an ignition interlock device installed, especially if your spouse regularly operates your car.
Your spouse will be required to attend periodic service appointments in addition to the requirements of the court for their drunk driving conviction.
You cannot submit your own breath sample for your spouse or partner. If they have been drinking, you need to be the driver or have them leave the vehicle where they are and find a safe ride home.
Your vehicle will not be harmed during the installation, service appointments or the de-installation of the ignition interlock device.
An ignition interlock device is not the end of the world for you or that "special someone" in your life. Rather, it is a chance for everyone to get back into healthier habits with alcohol and responsible driving. Not only are you allowing yourselves the time to recover  after your spouse's drunk driving conviction, but you are establishing better patterns for the years to come. An ignition interlock requirement will not last forever, and once it is removed, you can both look forward to a promising future without risking more bad judgment and intoxicated driving.