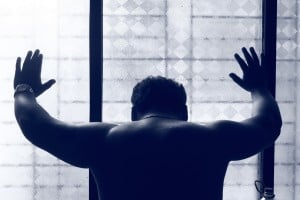 Whether you're into the movies or the real-life political drama of election 2016, hearing the phrase "executive order" can increase your heartbeat pretty quickly. Looking at a New Mexico DWI, for example, we can see how long it takes to make positive, sensible changes. So, what's the harm in letting a person snap his or her fingers and change some of those laws? When safety is a factor, sometimes that "executive order" is a necessity, especially when it comes to a DWI.
Actually, New Mexico has an excellent reputation for reducing the number of drunk drivers on its roads. The state has an all-offender ignition interlock policy that has shown great promise for the rest of the U.S. However, the Governor of New Mexico has issued a few executive initiatives for 2016 that show she isn't entirely impressed with the strides that have been made. For example:
DWI absconders will get extra attention until they are arrested and face more consequences for evading the terms of their drunk driving convictions. This could mean that an offender who "skips town" after an aggravated DWI is caught and brought to justice, or an offender who refused their ignition interlock requirement is given more time to "get to know" the device.
DWI court monitoring by private citizens will allow the public a view into the courtroom process that is transparent. This could lead to a more streamlined process in the court and help sort out other bugs or loopholes in the DWI adjudication process.
Operation "StopThePain" began in late 2015 to fight the deadliest DWI roads in New Mexico. More law enforcement will be on patrol in designated areas as "saturation patrols," and more effort will be put on tracing where alcohol was served that led to a DWI.
New Mexico has definitely cut down the number of drunk drivers on the roads, especially thanks to the ignition interlock requirement for all offenders. Still, you cannot force an offender to install an interlock if you cannot find them. With the 2016 crackdown on New Mexico DWI problems, the state will keep its reputation intact and keep the streets safe from those who have made a mistake of driving while intoxicated.