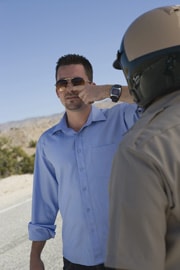 If you're arrested for driving under the influence of drugs and/or alcohol in Colorado, or refusing breathalyzer testing while operating vehicles dangerously, you may end up with an ignition interlock system requirement in every one of your personal vehicles. The good news is that with a Colorado ignition interlock, you also qualify for a restricted driver's license – the device stops you from being able to operate the motor vehicle while under the influence of alcohol. That Colorado ignition interlock detects the blood alcohol concentration levels (BAC) in your body, making it vital to remain compliance so you can keep your freedom to drive.
Driving under the influence is just one violation of your Colorado ignition interlock requirement.
You may face additional consequences for driving under the influence, both with an extension or termination of your Colorado ignition interlock requirement and suspension of your license. In addition, you could face other situations that will risk your license and interlock, as well, including:
Refusing to report for device servicing every sixty days: you'll risk a license suspension and potential revocation of at least a year.
If the ignition interlock lease is ended by the provider, your driver's license will be suspended until you are able to install a new one.
Interlock test failures (BAC and otherwise): for every three failed attempts, you may earn more time under your restriction.
When you finally get used to your Colorado ignition interlock and the process for using it, each day gets a little easier. You'll have the freedom to drive yourself to where you need to be, and you'll be a safer driver all around. Plus, once you reach that final day of your interlock requirement, you can take your experience with you into a future of responsible driving for the rest of your life.