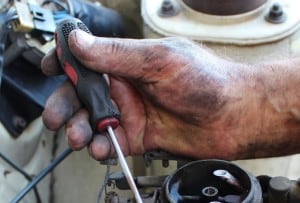 If you're attached to your vehicle, or worried about the car breathalyzer or ignition interlock that is being installed, it is probably nice to know that the people touching your car understand your situation. Not the situation that led up to you needing an ignition interlock, but, that you cannot afford to have any problems with your car or the device now that you've made the commitment to sober driving. Since dealerships offer certified technicians to work on specific car models, how does that translate into an ignition interlock service provider? Are those technicians certified to install, maintain and de-install your ignition interlock device?
There isn't a standardized ignition interlock certification process, but, your ignition interlock device should always be in the hands of technicians in an authorized service center. When you first looked into ignition interlock service providers, you were informed that the device had to meet or exceed federal requirements. Those devices come from providers who must then assure the government about the accuracy of the device, as well as the people and service centers that are trusted to provide a positive customer experience.  That means they are trained to know the device and how it works on your vehicle, from the installation through your final day with your interlock. An authorized service center should also be able to explain the entire process to you, answer your questions about your device, and be available on your schedule for your regular service appointments.
The certification of an ignition interlock falls upon the device and the authorized service provider that trains technicians to provide top service. That way, you know that you're looking at a bump-free road to recovery after your drunk driving conviction, and that you and your vehicle will be fine during that entire time.