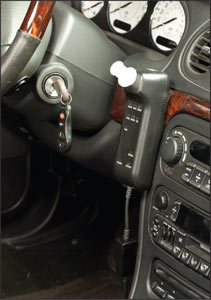 When a driver is arrested for drunk driving and, subsequently, ordered to install an ignition interlock device on all the vehicles owned and operated by said driver, a lot of questions may arise. One of the main questions would be: how do I go about choosing an ignition interlock service provider? There are a few things to consider, so here are some tips to help you make the best decision.
First of all, find out which service providers are certified by your state's authorities. Not all ignition interlock device companies will be authorized to service your vehicle and fulfill the mandates of your court order. Ask your attorney or an employee at your local department of motor vehicles (DMV) which companies the state works with and go from there. If you skip this important first step, you may find yourself paying for more ignition interlock devices than you need.
Once you have a list of qualifying companies from which to choose, do some research. Choosing an ignition interlock service provider is a lot like choosing a boyfriend or girlfriend. You are going to have a relationship with the company for a while, so don't settle for the first thing you can find. Look into the company's reputation. Does the provider have a Better Business Bureau rating? Enter the company's name into an internet search engine and see what kind of feedback is generated. If you know people who have had to use ignition interlock devices, ask them their opinions of the companies you have chosen to research.
Technology is another factor you want to consider when choosing an ignition interlock service provider. In your research, make sure you look at how technologically advanced companies are. If the provider is state-authorized, the company is already guaranteed to meet your basic needs, so think about what is in your best interests.  You want a provider that uses the most up-to-date equipment so that you have less trouble with using the ignition interlock device.  Much of your livelihood will be dependent upon the device and the company, so make sure you are getting the best quality you can afford with regard to both.
Being ordered to use an ignition interlock device can be a frustrating time in life, but it can be navigated successfully with few hiccups. When choosing an ignition interlock service provider, remember to make sure you know who is qualified to help you and then do your research to find the best choice for your needs. It may take longer than you would like, but in the end, it will be worth the effort. If you are going to face the inconvenience of having to use an ignition interlock device due to the poor choices you made in your past, you can begin a safer and more responsible future by researching your options today.