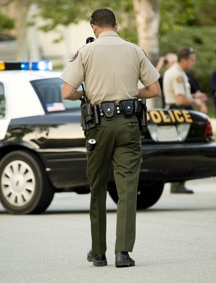 Even a first-time DUI conviction in Florida is going to feel like a mighty blow. Harsh penalties, high fines, and uncomfortable side effects should have more people choosing safer options than driving after a night on the town, but officers in states like Florida still arrest thousands of people each year for drinking and driving.
The Florida DUI diversion program hopes to make surviving a first-time drunk driving offense a little easier to handle. Currently available in Palm Beach County (with similar programs in Alachua, Miami-Dade, and Orange Counties), the program has been endorsed by Mothers Against Drunk Driving (MADD) as a way of preventing repeat DUI incidents.
Offenders who participate in the Florida DUI diversion program don't end up with the same conviction as other first-time DUI offenders.  A DUI is normally a first-degree misdemeanor, but first-time offenders who enter the diversion program don't have to worry about that charge. Instead, they plead guilty to a second-degree misdemeanor of reckless driving.
In addition to a lesser charge, the Florida DUI diversion program means an offender won't lose his or her driver's license or accrue "points" on that license. Florida's DUI diversion program has fewer penalties, but it does come at a price:
Participants must use and pay for an ignition interlock or two other alcohol monitoring devices for up to 6 months.
Community service hours must be completed.
Four months of DUI school are required.
Participants must submit to a substance abuse evaluation.
Random urinalysis testing is required.
The car, truck or other vehicle involved in the DUI arrest will be impounded for 10 days.
Law enforcement does a lot to keep our streets safe, but they can't keep drunk drivers off the roads until after they're caught. Programs like the Florida DUI diversion program reduce repeat offenders and add to the sense of public safety.