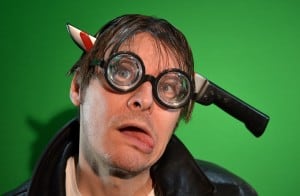 The popularity of Halloween keeps growing, enchanting adults today as much as it did when we were kids. We dress up, spend time with friends, and sometimes have a few drinks instead of begging for candy from strangers. Halloween brings out the fun in everyone, while most people are worried about their hangover the next day, it is the"Day After" DUI that poses the biggest horror story of all.
A "Day After" DUI usually happens one of two ways:
A person leaves a bar after midnight and drives under the influence of alcohol.
A person wakes up the next morning after drinking and without realizing their level of intoxication, they start their day driving under the influence of alcohol.
Halloween falls on a Saturday this year, inviting both situations, as well as the consequences for driving while intoxicated. Costumed DUI offenders will make headlines, and later face a conviction and ignition interlock requirement for their efforts. It is the excitement of the holiday, the fun of the costumes and the day after to "sleep it off" that increases the chances of drunk drivers on the roads, many of which may not even realize they're still intoxicated.
There is a cure for the "Day After" DUI, however: plan to have a safe ride home if you will be drinking on Halloween, and be sure you are not back behind the wheel of your car too soon after your Halloween fun. That "Halloween Hangover" is a sign that your body is still processing the alcohol you consumed, and even if you are not above the legal BAC limit, you could be sluggish and have less ability to react in time to a dangerous driving situation. You could also suit up in your "designated driver" costume, and spend your night indulging in candy while making sure your friends get home safely.
Halloween is scary enough without drunk drivers and "Day After" DUIs. Be safe and remember that while Halloween only lasts for a night, drinking and driving can cause a lifelong nightmare.