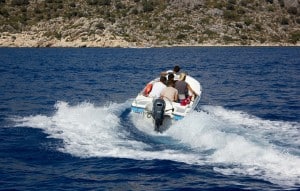 Summer in Maryland is paradise for boats and watercraft. There's nothing better than spending the day on the water, celebrating the season with friends and family, and plenty of people take advantage of the beach, bay and other waterways throughout the state. When those celebrations include alcohol, however, the fun can quickly fade into an important life lesson – boating under the influence (BUI) is just as dangerous as driving under the influence (DUI) and the consequences can be deadly.
Currently, Maryland requires ignition interlock devices for all convicted drunk drivers, but not for drunk boaters. The two crimes are seen as separate violations in the eyes of the law and by the public – perhaps because the consequences are different. But, if you think about it, a person is still operating a vehicle (either on the road or on the water) while under the influence of alcohol. They're dangerous either way we look at it, and more can be done to prevent the risks on the water.
A first-time BUI conviction carries similar jail time, fines and fees as a second-offense DUI, and a boating license can be revoked just like a driver's license. Perhaps the biggest difference is that there isn't an ignition interlock requirement for a BUI conviction, and maybe that's a piece of the puzzle worth looking into, especially when 10 percent of boating accidents in Maryland are attributed to the use of alcohol.
In California and Minnesota, a BUI counts as a DUI, with the same type of consequences that increase with each conviction. Since Maryland already requires ignition interlock devices for all DUI offenders, requiring the devices for a BUI could reduce the alcohol-related boating accidents. Nobody looks forward to an ignition interlock requirement, and it sends a strong message that even on a boat, it is possible to lose your freedom to drive.