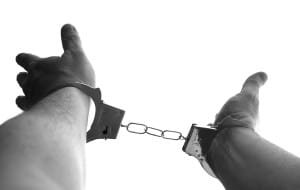 If you have a drunk driving conviction, you may be given the option of an ignition interlock device so that you may carry on your life as if little has changed. Unfortunately, not everyone with an ignition interlock requirement will actually go the extra step to install the device. Sometimes, even with an interlock requirement, it seems easy to just borrow a friend's car and drive illegally. In both situations, if you are caught driving without an ignition interlock, you just made your rehabilitation a lot more difficult.
If you are caught driving without an ignition interlock, you could be looking at the following consequences:
Extension of your ignition interlock time requirement.
Removal from your ignition interlock program.
Fines and court costs.
Vehicle immobilization or impounding.
Driver's license revocation.
If you are caught driving under the influence of alcohol and you have an ignition interlock requirement, you are likely going to another drunk driving charge on top of the conviction that originally required the interlock. Plus, there could be additional charges levied. You were definitely better off just using your interlock as required and not trying to drive illegally, or while you were intoxicated.
With an ignition interlock, you are given a chance to remain as free as possible, while ensuring everyone that you are sober behind the wheel. Risking the freedom that was given to you after your DUI is a costly and dangerous  mistake, especially when you consider how easy it is to use your interlock as directed. The hassle of compounding your driving offenses is a lot more frustrating than an interlock, and when you are given that choice, it seems the easiest road is the one that includes a quick "hum" into a handset… not one that puts you at risk for even worse consequences.