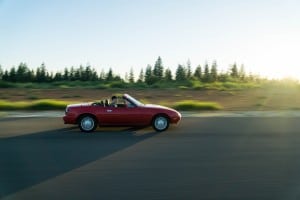 A "limited driving privilege" in Missouri gives you back your freedom to drive, despite a DUI, DWI or Chemical revocation on your driver's record. It is your chance to move ahead on the road to recovery and to get your life together, especially since driving is a huge part of your rehabilitation. It can be much more difficult to make it to court dates, attorney meetings and other obligations related to your DUI. Plus, you still have to work and take care of your family. Missouri makes it easy to get your limited driving privilege license, you just have to prove that you have installed an ignition interlock device on your vehicle.
As long as you install and maintain an ignition interlock device for the entire duration of your limited driving privilege, and stay out of further DUI trouble, you will be able to get your life back on track. A DUI is serious, of course, leading to those consequences that inspire better life choices in the future. That ignition interlock allows you the chance to make things right, while proving you are sober behind the wheel. You may even qualify for the limited driving privilege if you have an active Denial on your driver's record (5-year or 10-year), but you will be required to install an interlock device that has a GPS and a camera.
Even if you choose not to install and maintain an ignition interlock, and your license is restored through the DMV, you could still be ordered to install the device by the court. A Missouri DUI leaves you in a position where rebuilding your life should be a top priority. An ignition interlock device is one of the best tools you can get to make that happen.