Intoxicated drivers who are arrested for DUI with a minor under the age of 16 in the vehicle are usually charged with child endangerment or child abuse in addition to a charge for drinking and driving.  Child endangerment is defined as the act of placing a child in a potentially harmful situation, either through neglect or misconduct.
The statistics for a DUI with a minor in the vehicle reveal how prevalent and dangerous the issue has become.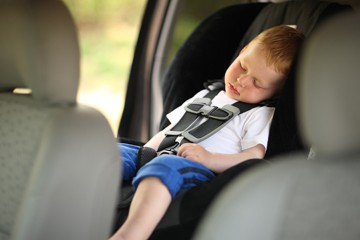 Over half of all children killed in impaired driving crashes are killed while riding with the drunk driver. Most of the time, that person is old enough to be a parent or caregiver.
From 1988 through 1996, an estimated 149,000 child passengers were non-fatally injured in crashes involving a drinking driver. Of these, 58,000 (38.9 percent) were riding with a drinking driver when injured in the crash.
A 2004 study by the Centers for Disease Control and Prevention found that 2,335 children were killed in drunk driving accidents between 1997 and 2002. Of those children who were killed, 68 percent of them were in a vehicle driven by an impaired driver.
Those arrested for child endangerment and/or child abuse (in addition to DUI) face a slew of legal consequences as well as personal consequences. Even a charge of child endangerment or child abuse that is eventually dismissed may be registered in a statewide database of offenders against children.  Because of the nature of the charge, some states will not allow these types of charges to be expunged or erased from a person's police record.
Most states have laws enhancing consequences for those who drive drunk with a child passenger in a motor vehicle.  Visit your state's Department of Motor Vehicles website for more information on the consequences of child endangerment and/or child abuse.