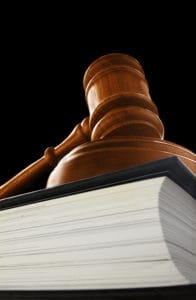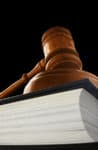 Earlier this year, State Representatives introduced legislation that, among other things, would have required ignition interlock devices (IIDs) to remain on Iowa OWI offenders' vehicles in cases of failed breath tests. The bill, which also would have required Iowa IIDs on the vehicles of all those convicted of operating while intoxicated, stalled in the Legislature. It was the fourth time since 2009 that Iowa lawmakers have proposed strengthening the state's interlock laws.
Iowa's ignition interlock laws allow certain people who have had their driver's license revoked for an OWI (i.e., operating while intoxicated or drugged) to be eligible for a temporary restricted license if an Iowa IID is installed on all vehicles. The waiting time for the restricted license varies according to the driver's record. This temporary restricted license allows you to drive only for specific reasons and at specific times, for:
Employment (work permit)
Health care for you or a dependent
Child care
Continuing education
Substance abuse treatment
Court-ordered community service
Probation or parole appointments
The process Iowa is moving through shows a serious consideration for these all-important laws. Iowa fell short in several areas:
Not requiring all offenders convicted of drunken driving to install an ignition interlock device, which prevents a vehicle from starting if a driver has been drinking. All repeat offenders in Iowa are required to install the device. First-time offenders must install it only if they injure somebody or cause property damage.
Not conducting sobriety checkpoints, which are not authorized in Iowa.
Not having a way for law enforcement officers to obtain an expedited search warrant of a suspected drunken driver who refuses to take an alcohol breath test. The state received half a star for penalizing people who refuse to take the breath test.
Iowa hasn't seen a significant change in its OWI laws in 21 years and as a result, Iowa doesn't have the best practices in place. MADD wants states to require all drunk driving offenders to install ignition interlocks in their vehicles. Currently, 28 states require them for all offenders. Iowa requires the devices for repeat offenders but only some first-time offenders.
Contact your Iowa State lawmakers today to show your support for Iowa IID expansion!