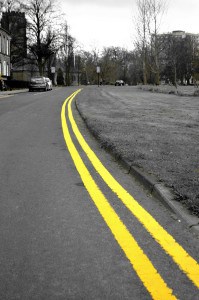 After you have been convicted of one DUI in Maryland, you are allowed a certain amount of leeway for your behavior. Anyone can misjudge their level of intoxication, and you probably just made a bad decision that led to your DUI, a restricted license, some fines to pay and an ignition interlock requirement.
Once you have more than one DUI, however, the consequences get a little more serious in order to convince you to make better choices. For instance, with a repeat DUI offense within five years of your first DUI in Maryland, you will have an automatic license suspension for one year, plus, you will have a one-year ignition interlock requirement after your license is reinstated. It seems simple enough, and once you get your "Notice of Restriction" in the mail, you can quickly move forward and start taking the steps to prove your new commitment to sober driving.
Before you receive your "Notice of Restriction," however, you must follow the terms of your "Notice of Suspension." Basically, you need to not drive any vehicles for the time of your suspension, and once that is over, you can only drive vehicles that are equipped with an ignition interlock device. Both of these notices give you the time you need to start making positive changes after you have more than one DUI, and neither of the notices should ever be ignored.
No matter which way you look at it, eventually you are going to have to take steps into recovery after a DUI in Maryland. That can (and, probably will) mean serving out the time with your suspended license, and then installing and maintaining an ignition interlock device once you are eligible. Once you have fulfilled all of the state's requirements for your DUI conviction, you can be sure that making the right choices when drinking will be a much easier, and less restrictive process.