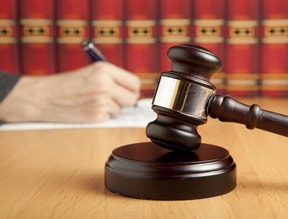 A year-long study commissioned by the Massachusetts Supreme Judicial Council shows astonishingly high acquittal rates when drunk driving cases go to trial with issues of defendants using "judge shopping" tactics, defense attorneys arguing timeframe technicalities for blood alcohol concentration (BAC) testing, and courts not allowing a defendant's refusal of a BAC test to be admitted as evidence.
Jurors across the state acquit about 50% of the time, while judges find defendants not guilty 86% of the time. The highest percentage of acquittals by judges were in Worcester County, where practically all drunk driving defendants were found not guilty.
The study examined nearly 57,000 DUI cases that were heard from 2008 to 2011.  The study recommends better training for judges on how to handle specific evidence in criminal trials as well as measures to pass tougher laws and courtroom policies to help erase the 'appearance of leniency' in the DUI cases decided by judges instead of juries.
Meanwhile, as a result of the report, Mothers Against Drunk Driving (MADD) is calling on Massachusetts lawmakers to require ignition interlocks for all convicted drunk drivers.  MADD National President Jan Withers said, "The current system in Massachusetts is broken, and MADD urges legislators to make critical improvements to save lives and prevent injuries, including requiring all convicted drunk drivers to use ignition interlocks for at least 6 months."
Presently ignition interlock devices are only mandatory for repeat convictions in Massachusetts.
What actions do you think Massachusetts should take as a result of their high acquittal rates?