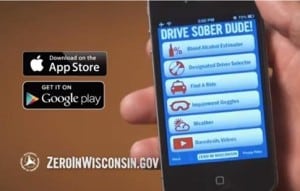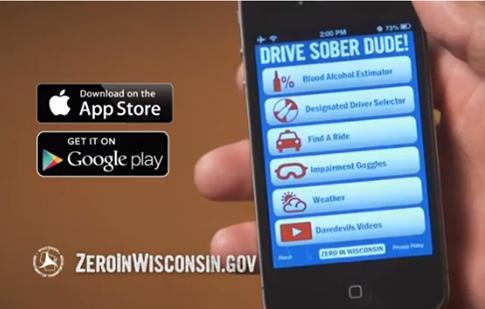 If you have ever gotten bored and browsed the Apple app store or Google Play, you know that there's a mobile device application for just about everything. Whether you want to start learning a new language or find the best Thai restaurants in your area, your tablet or cell phone is a tool to get you there. It's no wonder that some states, such as Wisconsin, are creating mobile applications to help promote sobriety, social responsibility and increased safety for their citizens.
In 2012 alone, 223 people died in an alcohol-related vehicle accident in Wisconsin. The Wisconsin Department of Transportation released the Drive Sober app to help reach a goal of zero lives lost due to drunk driving. The state believes that even one preventable death is one too many. This easy to use app includes a "find a ride" feature, a blood alcohol content (BAC) estimator, and a designated driver selector. There are even games to help you determine if you are coordinated enough to drive, although, there are warnings that the games are not accurate enough to ensure your actual level of sobriety. The app even includes a weather feature so you can see what the roads will be like later on and make plans accordingly. To join the effort simply download the app and convince your friends to do the same. By making responsible choices regarding alcohol and choosing to drive sober we can help to make the roads a safer place for everyone.
Wisconsin believes that by doing simple things such as driving sober, following the speed limit, and buckling up when we hit the road we can reach this goal of 0 traffic related deaths in Wisconsin. As more states take initiative and create apps like Wisconsin's Drive Sober app we will see technology make a real impact on our safety and wellbeing and we'll be able to work towards a goal of zero preventable traffic related deaths nationwide.