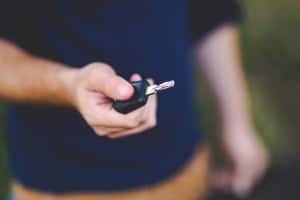 Nobody wants to look back over the past 50 years with disappointment. We'd all prefer half a century of living life to its fullest, and the memories to prove it. But, when you are convicted of driving while intoxicated, pride isn't usually a factor; just  a lot of embarrassment and frustration that most people want to forget.
States like New Mexico don't want you to forget your DWI, either. With "look back" periods that can range from a few years, to 55 years (like New Mexico), any DWI or drunk driving offenses you commit during that time span all add up in the eyes of the court. So, a DWI at age 21 will haunt you until you're 76, with any subsequent incidents adding to your ignition interlock penalties, court costs, and other consequences for drunk driving.
Still, that 55 year "look back" period in New Mexico isn't the worst in the country. Some states will count each and every time you drink and drive against you, even if there are decades between convictions. The increased consequences for each drunk driving incident are on the books to deter habitual drunk drivers from constantly putting others in harm's way, something that can take more than minimal consequences to be effective.
55 years is a long time to be in the spotlight for a crime, but when you choose to drive while intoxicated in New Mexico, that's exactly the attention you'll get. New Mexico has a reputation for taking drunk driving seriously and has seen success in reducing the number of incidents on the roads with the help of ignition interlock devices, tough court consequences and the extended DWI "look back" period. When you're determined to live your life to the fullest, make sure you are responsible while doing so, creating fantastic memories without the trouble of a DWI in your past.