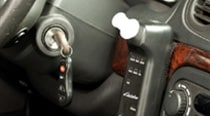 In Florida, if you are convicted of driving under the influence of alcohol, you could be ordered to install an ignition interlock device on your car or any vehicles you own or operate regularly. Since an ignition interlock device monitors your sobriety behind the wheel and allows you to keep driving as normal, the device may seem like a small price to pay for your freedom. But, not everyone has the extra cash it can take to install and maintain an ignition interlock device in Florida. If this is the case, Florida law states that you could be eligible for a little financial assistance if you can prove your need.
An ignition interlock device is typically the full financial responsibility of the convicted Florida DUI offender. But, if you have been convicted of a DUI and can prove your financial need, the court can divert some of the money you will pay in fines toward the installation and/or maintenance of your ignition interlock device. This means that you will still have to pay a portion of the costs associated with your ignition interlock device device, but, those costs will be at a reduced rate.  The cost you are left with is a small price to pay for your personal freedom.
Before ignition interlock devices became a solution for most DUI offenders in Florida, the loss of wages and employment due to a suspended driver's license was unimaginable. Today, these devices represent freedom for many, especially since public transportation is not always reliable, taxi services are expensive and catching a ride with a friend or co-worker can be frustrating for everyone.
Maintaining your quality of life is important after a DUI, especially for your recovery and rehabilitation and to decrease the financial burden of court costs, attorneys and the entire "$10,000 Ride" of a drunk driving conviction.  While the burden of affording your Florida ignition interlock device is on your shoulders, there are ways to get help and get back on the road to recovery.