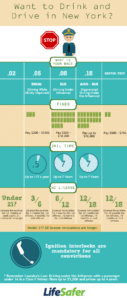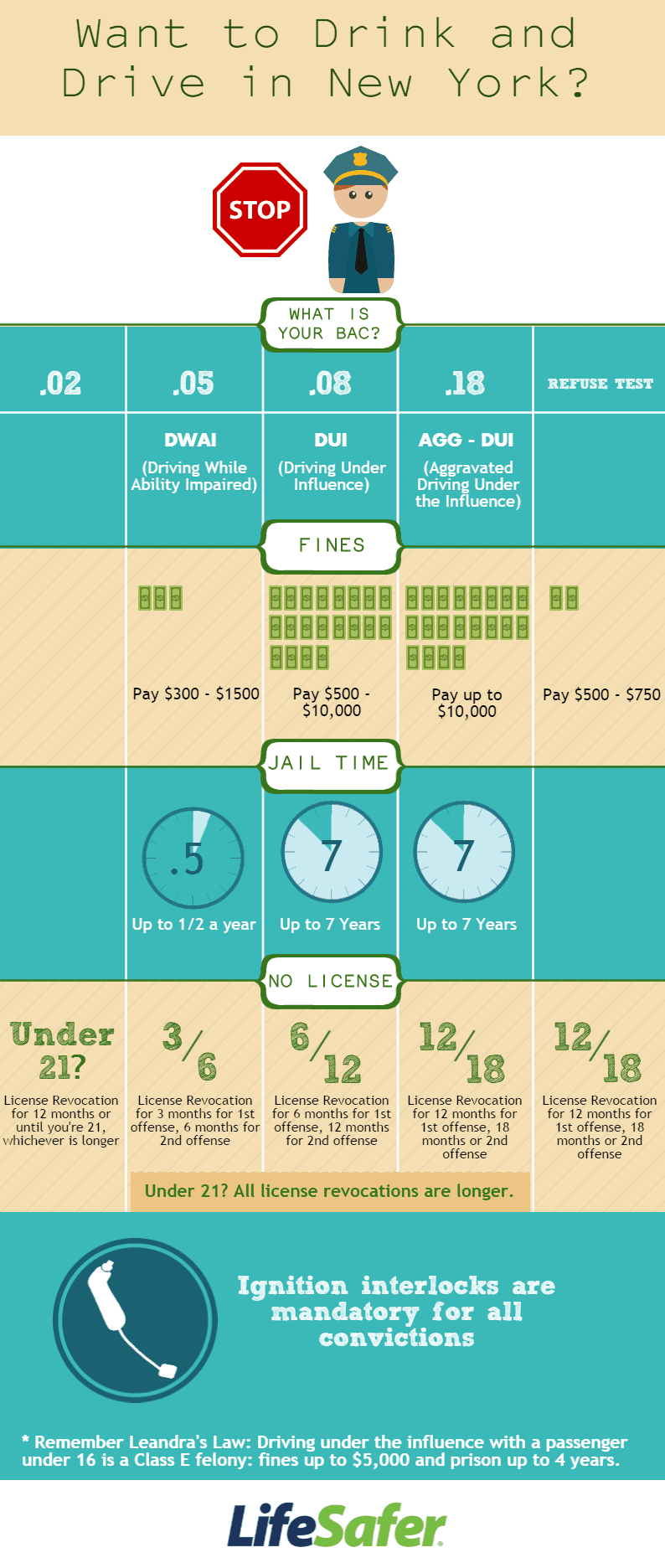 BAC (blood alcohol concentration) is the measurement used to determine a person's level of alcohol intoxication. In the U.S., .08 percent BAC is the legal per se limit for drunk driving. Some states, like Colorado or New York, have implemented an even lower BAC limit for people who aren't legally intoxicated, but who are clearly a risk on the road.
Despite our per se legal limit, certain circumstances require stricter limitations on BAC levels.
CDL (Commercial Driver's License) drivers, such as a delivery driver or construction worker. Drivers who have and operate with their CDLs have a .04 limit for BAC due to increased danger due to impairment.
Underage minors, or those who are not yet 21 years old, cannot have any amount of BAC if pulled over, or they will face additional drunk driving consequences.
Ignition interlock device (IID) drivers cannot have a BAC measurement over .02 and .03 percent, depending on state regulations.
Curious about the difference in BAC levels? Here's what you can expect:
001-0.029 BAC – Normal: nothing seems to be impaired and the individual is considered "sober."
030-0.059 BAC – Mild Euphoria: the individual exhibits signs of relaxation and lack of concentration.
060-0.099 BAC – Disinhibition: extroversion and impaired reasoning.
100-0.199 BAC – Overexcitement: staggering and slurring.
200-0.299 BAC – Nausea/Vomiting: mood swings and memory blackout.
300-0.399 BAC – Stupor: possibility of loss of consciousness and bladder function
400-0.500 BAC – possibility of coma: Breathing and heartrate are greatly decreased
>0.50 BAC – Poisoning/Death
Just this month, a Kentucky man by the name of William Branch registered a staggering .499 BAC, 6 times the legal limit. He is now facing three counts of first-degree wanton endangerment (he hit three vehicles, sending two people to the hospital) and one count of driving under the influence.
Driving under the influence of any BAC is dangerous and can be life-threatening to either yourself or others on the road. If you plan on drinking, make sure to have a ride home before you head out, or don't hesitate to call for a sober lift home.