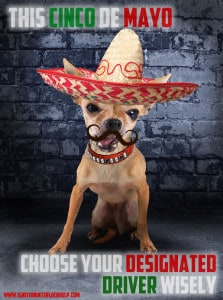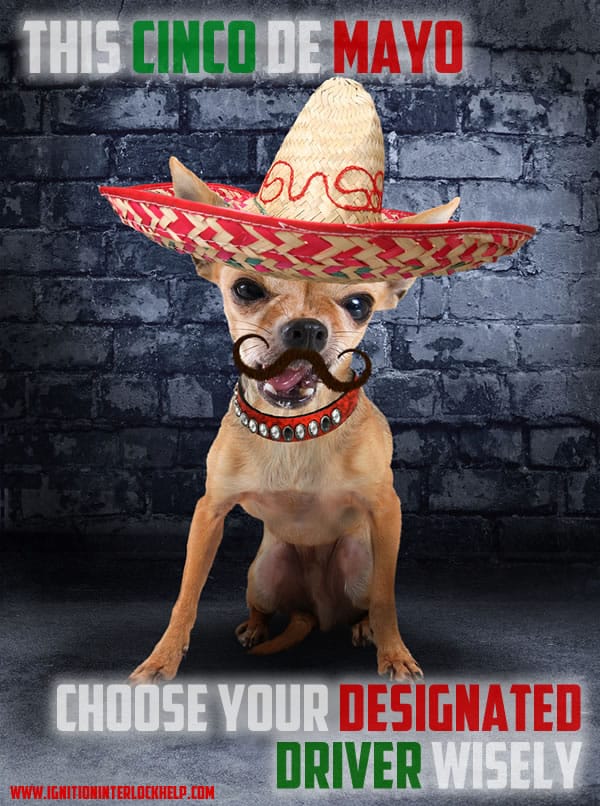 May 5th is a treasured day for many people in the U.S. and Mexico. It is one of those unofficial "holidays" that brings cultures together in celebration of independence, requiring plenty of Mexican food and ever-flowing taps of alcohol. This year, Cinco de Mayo lands on a very special day – a Tuesday. What is the best face of Tuesdays? TACO Tuesdays!
We all need a reason to cut loose and celebrate, and there aren't many occasions when groups of people join together to just have fun. Birthdays don't invite the same level of community festivities, and other holidays are reserved for religious and/or family purposes. Cinco de Mayo on a Taco Tuesday – well, that's just poetry!
Still, even with this monumental collision of celebration, we all need to stay safe. After all, too much alcohol can lead to a drunk driving conviction, ignition interlock requirement, or facing other consequences at the end of the night. Instead, we ask that you remember to celebrate safely with the following tips:
Don't drink too much. Even if you're not driving, you still have to work the next day. If you are driving home after a Cinco de Mayo party, don't drink at all.
Eat more tacos. The more you eat, the less room you have to drink. Plus, it is Taco Tuesday, a weekly celebration of those handheld delicacies.
Check yourself. If you don't know what "taco cat" is, when spelled backwards, you need to call a cab or ask a friend for a ride home.
Just get a designated driver plan together. You can buy your DD all the tacos they want, and a fancy sombrero. They'll appreciate the thought, and you'll get home without worry.
In all seriousness, any occasion where tons of alcohol is expected can quickly lead to a dangerous decision once it is time to head home. Cinco de Mayo may only come once a year, but, it is also a reminder that celebrating independence also means you are responsible for remaining safe and sober. After all, the freedom you could lose after drinking and driving is exactly the opposite of remaining independent, and that's something worth fighting for.