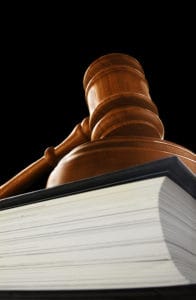 Just when you think your Texas DWI can't get any worse, you receive a notice in the mail that your driver's license is no longer valid. Losing your license over a Texas DWI is common, especially when you are first arrested. Your license was revoked or suspended due to your pending DWI criminal charges, per the state's administrative license revocation policy. But that's in the past and you've been to court and know what the state expects of you. But, now you've got to clear up this new license problem.
You are eligible for an ignition interlock in Texas, even for a first-time DWI.
If you get a notice in the mail about your license suspension, it was probably just a step you missed in the process. For instance, a fee may have not been paid, or maybe you didn't provide proof of your ignition interlock installation, your SR-22 or other documentation.  Make sure when going through the process of reinstating your license, you have proof of each step you've taken. That way, if your license is revoked accidentally, you can quickly resolve the issue and get back on the road.
Besides, having an ignition interlock installed on your vehicle without it counting toward your Texas DWI conviction can be a frustrating experience all its own.
Once you've assured the court and Texas Department of Public Safety that you are compliant with your court order, you should be okay to drive again. Just make sure that you continue to attend your ignition interlock service appointments and follow any other directives from the court. Your vigilance, patience, and commitment to sober driving will be the best way to get past your Texas DWI conviction and back onto a road of independence and sober driving, and in no time you'll be back in the driver's seat with your full independence.