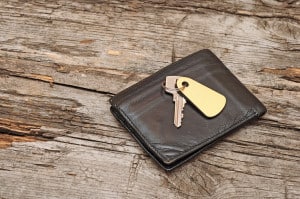 After a DUI or other drunk driving conviction, the financial impact can be hard to take. Understanding that you chose to drink and drive and put the lives of others at risk is a hard lesson, and the fines, fees and other costs you're responsible for paying keep reminding you of that mistake. Then, you have to install and maintain an ignition interlock device, just so you can keep working and not rely on your friends, family or public transportation to get you around. Money was already tight from your drunk driving conviction, and now you've got months of an ignition interlock device to pay for.
Once you get past feeling overwhelmed about your drunk driving conviction and ignition interlock requirement, you should be happy to know that the device doesn't cost quite as much as you think. A good rule of thumb is that your ignition interlock shouldn't cost you more than around three dollars each day, including the installation and monthly service appointments, and your final appointment when the device is removed. If you think about it, three dollars each day is a pretty low cost to ensure you are sober while driving and that you can continue your life as normally as possible. Plus, it's less than a drink at a bar – probably something you're willing to sacrifice at that point, anyway.
When looking for an ignition interlock service provider, remember that cost is always a consideration. Be sure that you are given a full schedule of fees for the installation, maintenance and calibration and de-installation of the device. Understand that when you use an ignition interlock device as ordered by the court, you'll be able to recover from your drunk driving conviction much faster, and that your financial commitment to sobriety is also a commitment to the safety of others on the road.