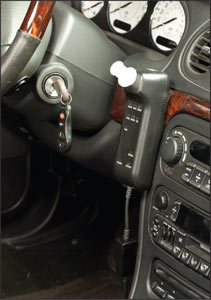 If you have an ignition interlock device on your car as a result of a drunk driving conviction, the last thing you want is to have any type of service interruption. Since the device stores and transmits vital data to the court, your probation officer or other reporting agency, you know you can't have anything standing in your way that might cause you further problems. But, there are plenty of reasons why you may have to switch to a new ignition interlock service provider. If a change is something you're considering, keep in mind the following:
Changing your ignition interlock provider will require you to uninstall your current device.
The court will need to be notified, as well as your reporting agency, DMV, probation officer, etc.
You will need to see if there is any penalty for a lapse in reporting your data if you cannot get "back-to-back" appointments.
You cannot drive your vehicle without an ignition interlock device installed, even if it's just between the two service providers.
Whether your ignition interlock service provider has gone out of business, you are moving to a different location or you just don't feel comfortable with that company or technician, your obligation to remaining sober behind the wheel is important. Since you are carefully maintaining the requirements of your conviction by using an ignition interlock device, your comfort and trust in your provider is just as important as the device itself.  If you run into problems and need to change to a new company, don't hesitate to research your options and ask for recommendations, especially on how to best make the change. Any reputable service provider should be able to give you detailed instructions on how to make the change, and understand how to get you back on the road as soon as possible