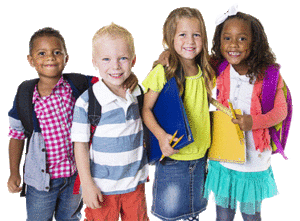 Across, the number of pedestrian fatalities are on the rise, with our children facing some of the biggest risks of all. Recently, in Loudoun County, Virginia, an alleged distracted driver was involved in a tragedy that involved an infant in a stroller. That was one wake-up call nobody in Northern Virginia expected, but the discussion has begun and people are pledging to do better. Texting while driving has become a top concern for road safety, right up there with the DUI drivers we're all warned about. How many more warnings do we need before we all make better choices when behind the wheel?
DUI drivers aren't the only problem on the roads today.
As adults, we are charged with protecting our young ones. We insist that our kids learn the rules of the road, including how to cross the street safely and watch for cars and drivers.  DUI drivers are often considered a risk at night, or in the early hours of the morning, but the rising number of pedestrian fatalities seems to say otherwise, especially when distracted drivers are taken into those numbers. Not only do we have to warn our children about dangerous drivers on the road, these should all be reminders to us about the powerful example we can send when we remain sober and distraction-free behind the wheel of a car.
DUI and distracted drivers also add to the number of wrong-way and hit-and-run accidents across the U.S.
Ignition interlock devices are a great tool for helping in the recovery process after a DUI, and the internet chatter indicates many people would be interested in the same type of device, but for texting. Until that lifesaving device is a reality, it is all up to us to get behind the wheel in a responsible manner, sober, alert and with our phones tucked away where we won't find them more interesting than the pedestrians crossing our paths on our way to the store.