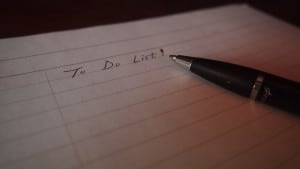 The time you are required to install and maintain an ignition interlock device (IID) in New Mexico can be different from the actual time you are "licensed" to use the device, making the process of renewing your ignition interlock license a little confusing. A court could potentially order you to use an ignition interlock device for nine months, for example, while your ignition interlock service provider may only offer a six-month "lease" or contract with your IID. Fortunately, the company you trust to keep you compliant with your New Mexico IID requirement will be able to keep your ignition interlock "license" in good standing, even when there is a difference in your time commitment with the device versus your time requirement from the court.
Renewing your ignition interlock license in New Mexico requires:
Your contract with the IID service provider showing your name, the VIN of the vehicle equipped with the IID and the signature of the service provider.
Proof of insurance that shows your name and the VIN of the vehicle equipped with the device.
Keep in mind that the receipt from your ignition interlock service provider is not enough proof of the installation of the device; you must be sure to submit a copy of your service contract and your proof of insurance.  
If you have an ignition interlock requirement in New Mexico, you have a responsibility to maintain the device as ordered and provide proof of your dedication to sober driving. Even if the time you are required to use an IID differs from the contract time with your service provider, it is your responsibility to make sure you are covered and driving legally. Failing to maintain your ignition interlock after a DWI in New Mexico, including renewing the contract with your service provider, will likely lead to a longer commitment to the IID, or, removal from the program entirely.