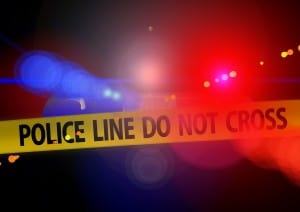 Gulfport, Mississippi, is a fantastic city for residents and for visitors. Located on the Gulf of Mexico, the city has plenty to offer for entertainment and recreation. There's just one thing to keep in mind when you're ready to hit the beach or check out the night life in Gulfport: Blake Tucker, DUI enforcement officer.
Tucker has a reputation for being tough on drunk drivers in Mississippi. In 2014, he arrested over 300 suspects for DUI, the largest number of DUI arrests in the state. A DUI in Mississippi is a serious matter, and even with tough consequences and an ignition interlock requirement, people continue to make the choice to drink and drive. That's where DUI enforcement officers like Blake Tucker make the difference in our lives each day.
Since 2002, Mississippi has seen a significant decrease in DUI deaths across the state, due to stricter laws, ignition interlock requirements, and efforts of officers like Blake Tucker. An ignition interlock can only do so much to stop drunk drivers: it can't stop them from driving illegally or prevent the first time they choose to drink and drive.  Ignition interlocks work hard to prevent subsequent drunk driving incidents, but, it is law enforcement officers who risk their own lives to keep drunk drivers off the roads. For that, we are all grateful.
Officer Blake Tucker is a reminder that even before you are facing an ignition interlock requirement, you could be facing him during a traffic stop. Either way you look at it, your choice to drive under the influence of alcohol is only going to get you in trouble. We're just glad that Officer Tucker will be there to catch you when you make that choice, so that we can keep enjoying all that Gulfport, Mississippi, has to offer.