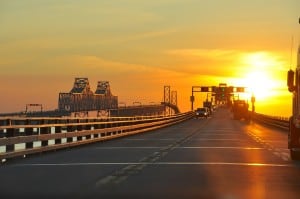 Drunk driving laws across the U.S. are expanding every day, especially where the use of an ignition interlock device (IID) is concerned. Maryland ignition interlock laws are a perfect example of how a state has worked to increase the effectiveness of the devices and programs, continuing to create safer roads for everyone while still keeping offenders in the "driver's seat" of their own recovery after a DUI.
Maryland interlock laws allow for two ways to get an IID: administrative or judicial. The administrative side of the interlock requirement happens almost immediately – once your license is suspended, you can go ahead and get an IID installed in order to keep driving to work, school or to necessary appointments involving your pending judicial conviction.
A judicial IID requirement is one that is handed down to you while you are in court, and the terms can vary depending on the full scope of circumstances surrounding your DUI, including any prior convictions. You may face more time from a courtroom IID requirement if you do not go ahead and install the device before your court date, and within 45 days of your administrative license suspension.
If you are under 21 or have more than one DUI or DWI, Maryland interlock laws will directly affect your ability to legally drive if you do not install an IID. If your blood alcohol concentration (BAC) at the time of your arrest was .15 percent or higher, you'll want to go ahead and install an IID. If you don't get an interlock, you are looking at $1,000 fines and even spending time in prison.
With Maryland interlock laws, and similar laws across the country, it is clear that ignition interlock devices are leading the charge in preventing subsequent drunk driving incidents, and that they could even be deterring any would-be, first-time offender from repeating the mistakes made by those who led the way for more interlocks in our lives.