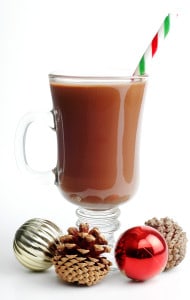 With the holidays in full swing, many people become wrapped up in the seasonal celebrations with friends, family and co-workers. There is always last-minute shopping to finish, parties to attend and happy hour events that add to the already packed streets. Even the most conscientious person can get too much into the holiday spirit and have a drink or two before heading home, but, it is important to remember that driving with a buzz can still create a disastrous holiday season.
Buzzed driving is the gray area between sober and drunk driving, with a measurable blood alcohol concentration of less than .08% – the legal limit in the U.S. For some, this "buzz" can occur even after one drink. If a person has a .05% BAC, there is certainly a danger of an accident or injury when driving. At this level, motor control is compromised, and there can be visual or reaction time difficulties. The "buzzed" level of intoxication can also lead to poor judgment calls when it comes to consuming more alcohol, leading a person from sober to drunk much faster than intended. Because buzzed driving is such a problem during the holiday season, the National Highway Transportation Safety Board campaigns each year for awareness of the dangers of driving after drinking even one alcoholic beverage.
Sober Tips for the Holiday Season
Instead of drinking at parties, offer to stay sober and be a designated driver for other guests.
Never ride with a person who has been drinking.
Offer to make non-alcoholic "cocktails" at your holiday company event.
Determine a set amount of drinks to consume, and stick to your number at all costs.
As with the rest of the year, the holiday season is a time for fun with friends and loved ones, and staying sober is essential for keeping everyone safe. By understanding the dangers of buzzed driving and giving the gift of staying sober, the holidays can continue to be merry, bright and full of joy.