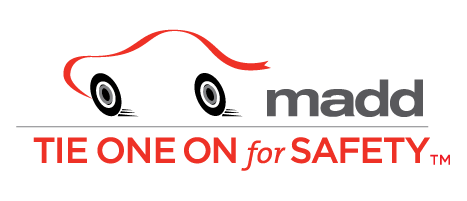 In 1980, Mothers Against Drunk Driving (MADD) was incorporated with a very specific purpose:
"To aid the victims of crimes performed by individuals driving under the influence of alcohol or drugs, to aid the families of such victims and to increase public awareness of the problem of drinking and drugged driving."
Since its beginning, MADD has saved more than 300,000 lives through promoting awareness, aiding victims of drunk driving accidents and by supporting vital ignition interlock legislation across the U.S.
Because of MADD's dedication to ending underage drinking and drunk driving, you've probably noticed that more cars are wearing red ribbons of support for the organization. In October of each year, MADD runs a "Red Ribbon" campaign geared to educating teenagers and adults under the age of 21 about the dangers of underage drinking and driving. MADD's Red Ribbon Week encourages students across the U.S. to take a pledge against underage drinking, as well as drinking and driving.
Not only can students and adults display their red ribbons of commitment against underage drinking, but, there are also contests and games for schools and community organizations that help increase awareness and understanding by all age groups.
With MADD's Red Ribbon Week, the increase in awareness about underage drinking and drinking and driving helps recruit volunteers and shows legislators that the public supports stricter laws and policies concerning drunk drivers. Despite a "zero tolerance" policy across the U.S. regarding underage drinking and driving, teenage alcohol use kills 4,700 people each year. Through supporting MADD, Red Ribbon week and increasing the use of ignition interlock devices and other penalties for underage drinking, that number can be eliminated.
This year, support MADD's Red Ribbon Week (October 23-31) and tie a red ribbon on your car to let your community know you stand against underage drinking. You could help save a life.